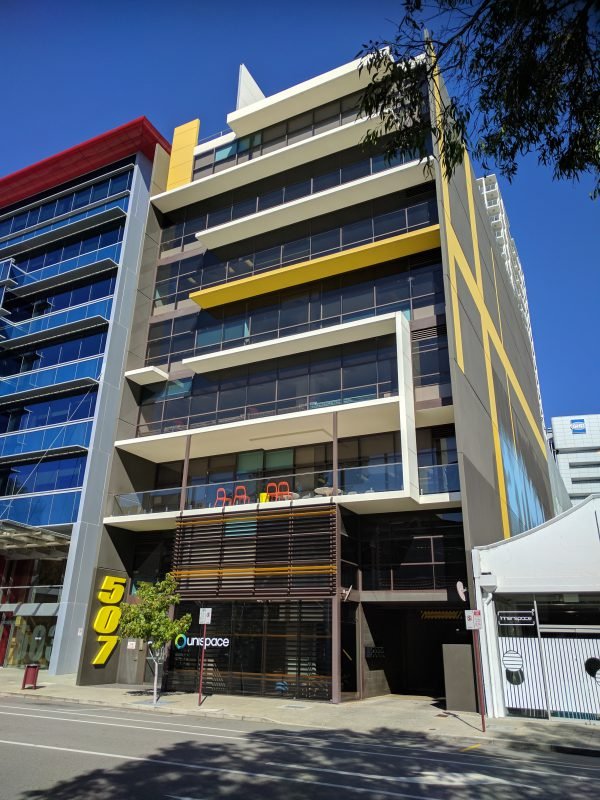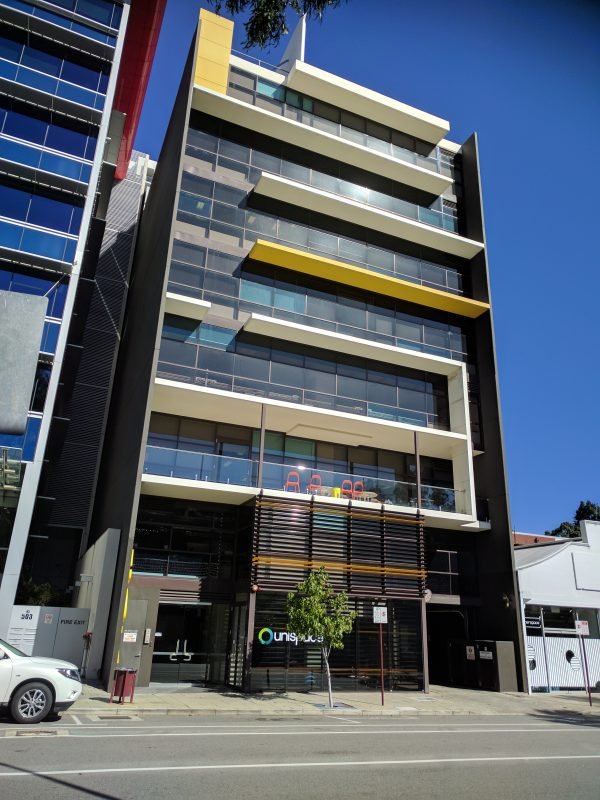 507 Murray Street, Perth
A very tough engineering challenge. This narrow site had neighbouring properties built to the boundaries on three sides and required a deep basement for an electrical transformer. One of the neighbouring properties was a heritage listed building in a very dilapidated state that also had some impact on the construction methodology.
Budget constraints required some out of the box thinking because grout injection for the basement and footing excavations would have put the project over budget.
A concrete caisson was used for the basement construction. Walls for the basement were cast at ground level, and an excavator lifted into it. As the excavator dug down the wall sunk into the ground, without the need for temporary retention of any kind. This may have been the first time that this methodology was used in Perth, and saved the client hundreds of thousands of dollars.
Client
Architect: Perrine Architecture
Project
Our Scope: Structural Engineering Design
Technology
Concrete Caisson for the deep basement
Insitu Concrete frame and slab with band beams
Precast concrete cladding panels
Valuation
Aprox. $10 million
Pilbara Drug and Alcohol Rehabilitation Facility Previous Next Pilbara Drug and Alcohol Rehabilitation Facility The Pilbara Drug and Alcohol Rehab Facility (PDARF) is located in South

[…]

St Johns Ambulance Previous Next St Johns Ambulance – Shenton Park A design and construct contract for the St Johns Ambulance station in Shenton Park.  

[…]

Charles Veryard Oval Charles Veryard Oval, City of Vincent A long overdue upgrade to the facade and change rooms of the Charles Veryard oval were undertaken

[…]

Cockburn Central Warehouse Previous Next Cockburn Central Warehouse A design and construct project for storage with a large office.       Project Our Task: Structural

[…]