Pilbara Drug and Alcohol Rehabilitation Facility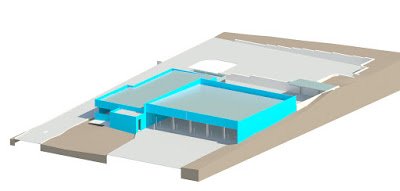 Pilbara Drug and Alcohol Rehabilitation Facility
The Pilbara Drug and Alcohol Rehab Facility (PDARF) is located in South Headland located in a private location off the Great Northern Highway. The site is a Cyclone Region D location so wind loading was very high. The intricate design and detailing of the project required a real challenge and luckily Dorian Engineering Consultants have the capabilities as every one of our projects are modelled in 3D. By modelling the structures in 3D we are able to identify the clashes with any structure early on in the design development before they reached the site.
This project also had some budget restrictions and the and cost savings were required throughout the project.
Client
Builder: Pindan Contracting
Architect: Formworks Architects
Client: Pilbara Community and the Office of Aboriginal and Torres Strait Islanders Health (OATSIH)
Project
Our Task: Structural design and documentation, post tender negotiations on savings.
Technology
SIPs
Steel framing
Light weight steel framing
Screwpiling
St Johns Ambulance Previous Next St Johns Ambulance – Shenton Park A design and construct contract for the St Johns Ambulance station in Shenton Park.  

[…]

Charles Veryard Oval Charles Veryard Oval, City of Vincent A long overdue upgrade to the facade and change rooms of the Charles Veryard oval were undertaken

[…]

Cockburn Central Warehouse Previous Next Cockburn Central Warehouse A design and construct project for storage with a large office.       Project Our Task: Structural

[…]

507 Murray Street, Perth Previous Next 507 Murray Street, Perth A very tough engineering challenge. This narrow site had neighbouring properties built to the boundaries on

[…]